Go To Page: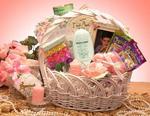 Complete Relaxation Spa Gift Basket - DISCONTINUED
$70.95
*****DISCONTINUED******** The opportunity to relax completely is rare indeed, but you'll gift her with just that with the Complete Rel.....


---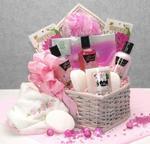 Pretty in Pink - Aromatherapy Relaxation Gift Basket - Medium
$60.95
When she opens this blossom filled heart shaped box she'll be surrounded by the fragrant scents of summer florals and warm breezes. Thi.....


---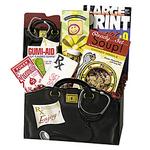 Rx For Smiles
$54.95
Anyone who's been ailing will soon be sailing with this "doctor's bag" of proven medicine for grins, passing the time and nourishing th.....


---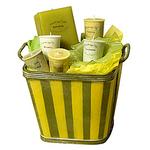 Scents to Sooth & Inspire
$39.95
Soothe away stress, with subtly scented natural palm wax candles in a range of therapeutic notes. Relaxing. Calming. Refreshing. Inspir.....


---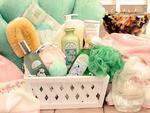 Spa Retreats Gift Basket - DISCONTINUED
$67.99
*******DISCONTINUED****** Calming aromatherapy spa treats will help the recepient relax and enjoy her day. The beautiful spring latt.....


---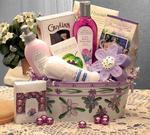 Tranquility Bath & Body Spa Gift - medium
$69.99
A beautiful hand painted lavender bath accessory holder carries a complete collection of soothing wildflower scented bath and body esse.....


---