Go To Page: 1 2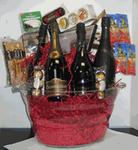 The Quatro Vino
$245
Our top of the line Wine Basket, The Quatro Vino contains 4 sparkling wines and more. Greg Norman 750 ml Freixenet Brut 750 ml Roederer.....


---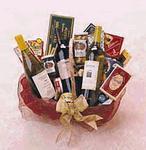 The Thanksgiving Trio - Wine Basket
$148
Your recipient will be overjoyed with the quantity and quality of gourmet foods and delicacies. 3- boutique wines are hand-picked to c.....


---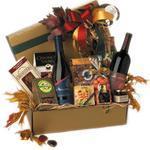 California Thanksgiving - Wine Basket
$148
The perfect Thanksgiving gift packed in a festive gold box and pretty enough to give all year long. Featuring: A Californian Zinfandel .....


---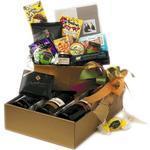 California Wine Basket
$174
Three premium California wines...a Cabernet, Merlot and Chardonnay fill the second box of this luxurious two box gift set! Featuring:co.....


---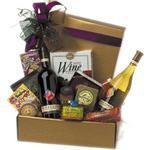 Chardonnay Sensations Wine Basket
$75
California Chardonnay Wine, accompanied by cheese spread, crackers, wine glasses and more......


---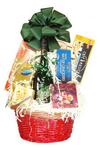 Feel Fre' - Alcohol removed Wine Basket
$68.5
Fre Sutter Home is an alcohol removed sparkling wine that contains less than 0.5% alcohol by volume. Designed with Biscuits, Pastry Tw.....


---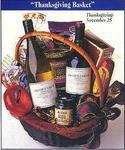 Thanksgiving Wine Basket
$120
An irresistible 2-bottle Wine Basket Includes all kinds of goodies to serve before the big meal. Featuring Jacob's Creek delicious wine.....


---

The Palm Beacher
$72
Locals and visitors alike know where the elite meet. Give them the gift thatís soooo Boca! Upbeat and sophisticated in our vintage prin.....


---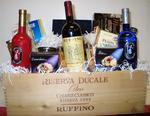 The Wine Crate - Limited Edition Basket
$298
VERY LIMITED quatity available. (We have limited quantities of the wood crate available. Contents can be presented in a gift basket as .....


---