Go To Page: 1 2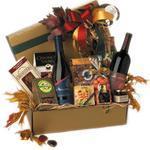 California Thanksgiving - Wine Basket
$148
The perfect Thanksgiving gift packed in a festive gold box and pretty enough to give all year long. Featuring: A Californian Zinfandel .....


---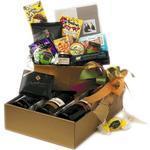 California Wine Basket
$174
Three premium California wines...a Cabernet, Merlot and Chardonnay fill the second box of this luxurious two box gift set! Featuring:co.....


---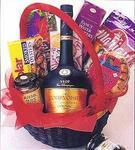 Cognac Lovers Gift Basket
$170
"Cognac Lovers" - Courvoisier VSOP makes this an ultra-premium gift for any occasions. Your recipient will be thrilled with .....


---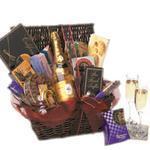 Cristal Enchantment Gift Basket
$475
Louis Roederer Cristal (750ml) is the centerpiece in this beautiful gourmet basket, Featuring the best of gourmet treats. Cristal Cha.....


---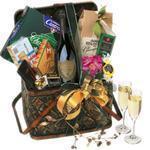 Dom Perignon - The Masterpiece
$355
This will be your favorite gift idea for every special occasion. This beautiful and superbly crafted hamper features the incomparable D.....


---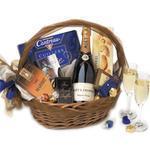 Evening Delight Champagne Basket
$176
Gazing into the night sky has never been such a treat. This sensational gift basket features: one 750 ml bottle of Moet & Chandon Champ.....


---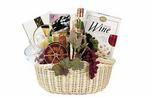 GARDEN WINE BASKET- custom basket
$69.95
This lovely picnic basket contains two wineglasses, bottle of red or white wine, wine crackers, honey roasted peanuts, water crackers,.....


---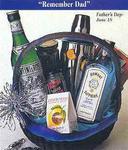 Martini for Dad Basket
$125
A "Do-it-yourself" Martini Gift Basket. Complete with the prestigious Bombay Sapphire Gin plus Vermouth, martini shaker, oli.....


---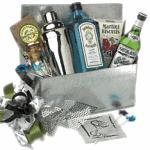 MARTINI MADNESS
$149
Packaged in an ultra-sleek box , this gift features: Bombay Sapphire Gin, Vermouth , Olives, Cocktail Almonds, Biscuits, Stirrers an.....


---