Go To Page: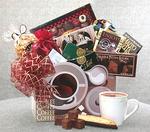 Cafe' Delight - Coffee Lover's Gift
$55.95
Looking for a gift that will be remembered? This attractive Coffee themed gift basket arrives filled to overflowing with an expansive a.....


---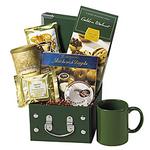 Coffee Concerto
$54.95
Show your appreciation by raising their coffee break to high art. Superb coffee, delectable dunk-ables, a CD of perky classical music a.....


---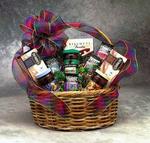 Coffee Connoisseur Gift Basket
$49.99
4 Asst. Gourmet Coffees, (3 flavored 1 columbian supreme) Chocolate Covered Cinnamon Stirs Butter Coffee Cookies Cinnamon Tea Cook.....


---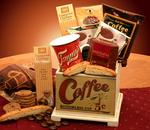 For the Love of Coffee Gift Box
$52.99
An ideal way to treat any coffee lover to their dream gift. The solid wood gift container is hand painted and will make an attractive y.....


---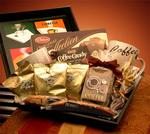 Java Tray
$54.99
A Java Giant! A solid wood, hand painted coffee serving tray sets the scene for a delicious array of coffee and coffee condiments inclu.....


---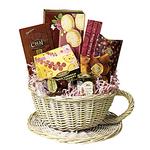 Tea Party
$56.95
Something's brewing for the tea fans on your gift list: an oversized cup basket stocked with everything sippable and munchable for a pr.....


---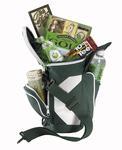 Tee Time Treats
$55.95
Move way up in the standings with this gift for your special golfers. Our very cool reusable golf bag cooler is packed full of goodies .....


---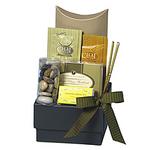 The Wisdom of Tea
$49.95
Send warm wishes for the heart and soul. This Zen-inspired collection includes a chai tea sampler, green tea chocolates, delicate biscu.....


---