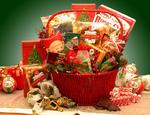 Happy Holidays Grand Gourmet Gift Basket
$65.00
The Happy Holidays Grand Gourmet is a large red wicker basket filled with holiday candies, tea, and treats for the whole family! Who c.....


---

Holiday Celebration
$200.00
Make a grand holiday statement with this overflowing basket bonanza. Packed with scrumptious snackables like chocolate walnut shortbrea.....


---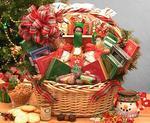 Holiday Celebrations Gift Basket - Large
$125.00
2 oz. White Cheddar Popcorn 3 oz. Holiday Confetti Corn 8 oz. Butter toffee pretzels Chocolate Cherry Delights Chocolate Mint Delig.....


---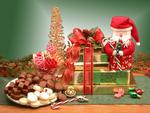 Holiday Celebrations Gift Tower
$60.00
The Holiday Celebrations Gift Tower is a beautifully arranged collection of gold foil boxes adorned with red holiday ribbon and filled .....


---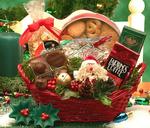 Holiday Cheer Gift Basket
$55.00
Gourmet coffee 1.9 oz Asst Chocolates Smooth& Melty holiday petite mints 4 oz Asst Holiday butter Cookies 6 oz Holiday Caramel Cor.....


---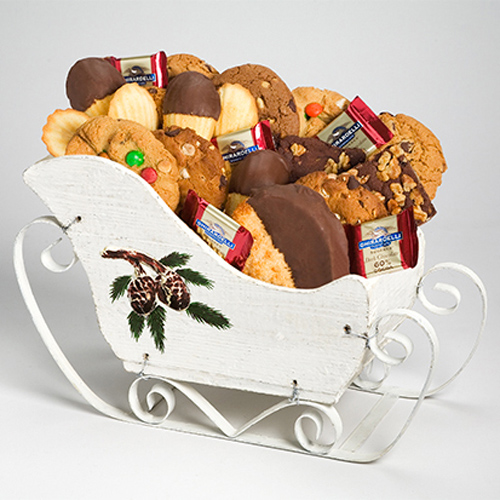 Holiday Cookie Sleigh
$75.00
This beautiful sleigh holds 1 dozen assorted cookies, 6 plain madeleines 6 dipped madeleines, 3 brownies, and 12 Ghirardelli chocolate .....


---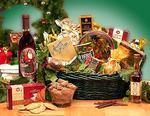 Holiday Fanfare Gift Basket
$125.00
Send them all the good cheer the season has to offer with this beautiful holiday gift basket filled with scrumptious treats. Great for .....


---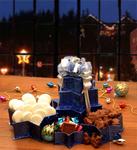 Holiday Star Tower of Chocolate
$50.00
A gift of beauty and of great taste will greet your friends and family when the Holiday Star Tower Chocolate arrives under the holiday .....


---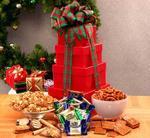 Holiday Sweets & Treats Gift Boxes
$75.00
A tower of pure delicious delights! Each box contains a unique and tasty treat. A great gift for a family or corporate thank you. The e.....


---