Go To Page: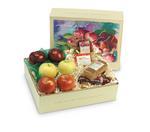 All About Apples
$85
This banquet celebrates three of Hood River's finest varieties; Ruby Reds, Royal Fuji's, and Golden Supreme Apples. To this crisp, juic.....


---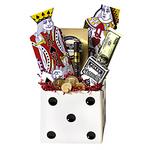 Best Bet
$54.95
This could be someone's lucky day! Just send them our winning casino-inspired collection. Ceramic dice planter makes a great centerpiec.....


---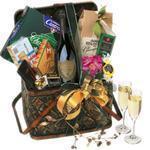 Dom Perignon - The Masterpiece
$355
This will be your favorite gift idea for every special occasion. This beautiful and superbly crafted hamper features the incomparable D.....


---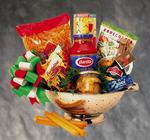 Taste of Italy - Italian Gift Basket
$60.95
Viva Italia! Celebrate everything that's Italian with this exquisite classic Italian sampler. A complete dinner for two is enclosed, in.....


---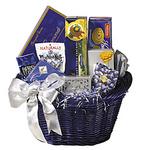 The Joy of Noshing
$65.95
Celebrate life with these specially selected gourmet treats, including luscious Ghirardelli chocolates, "mashuga" nuts, home-style pres.....


---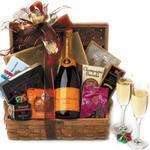 Veuve, Veuve, Veuve
$220
A classic hamper filled with goodies extraordinaire and Veuve Clicquot will tantalize your recipient. Featuring: Veuve Clicquot cham.....


---